ProTech develops advanced software solutions on-demand. We focus only on very specialized business scenarios of high commercial value offering tailored high quality software solutions.
ProTech possesses a wide range of software development capabilities which enable us to deliver complex software solutions in time and within the budget. We develop applications of any kind satisfying any custom software development. Whatever the customers' application might be, our Business Analysts will make all efforts to extract software requirements that fully satisfy the customer.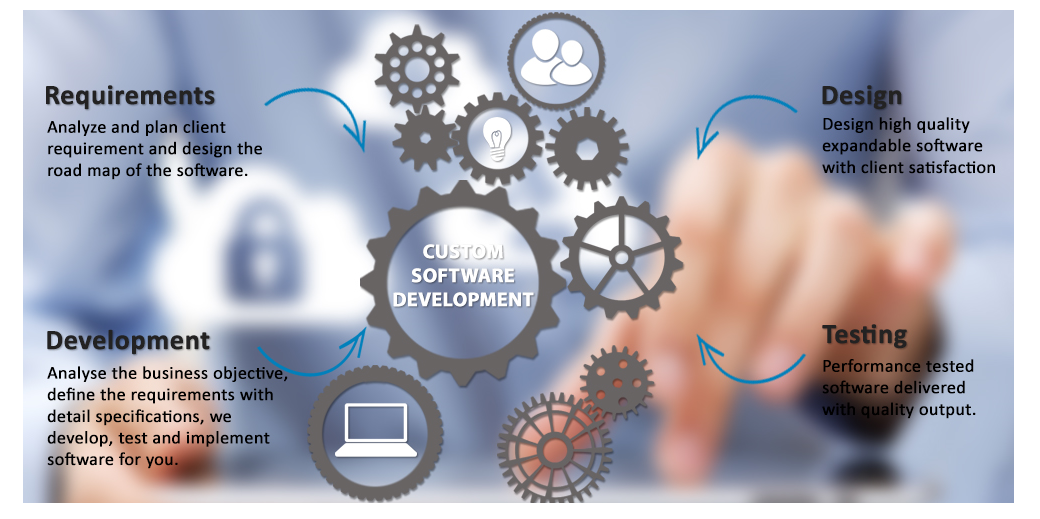 Our software engineers are experienced developers in most of the modern programming environments such as Java, J2EE, C#, VB.NET, ASP.NET, C++ and PHP. Our experts are able to adapt rapidly to any programming environment that the customer may demand. We develop applications under Microsoft and Linux operating systems by fully exploiting all the capabilities under these systems. Our database experts have thorough knowledge of most of the advanced database management systems such as Oracle, MySQL or Microsoft SQL Server.
ProTech follows the most advanced Software Engineering methodologies in order to deliver high quality software products and services. The team of software developers strictly applies best practices in software engineering in order to minimize future costs for the customer in terms of software maintenance and upgrade costs.
We implement every project with state-of-the-art technologies and we struggle to bring to our customers the best in terms of system performance by exploiting excellent programming skills in our development team and relying on agile software development practices. We base our software development process on the Unified Process dedicating appropriate efforts to all the phases of the software lifecycle.